PROJECT DETAILS
---
The community of Hawston is generally very poor and the majority of employed individuals work in fishery related industries, the service sector and construction. Hawston has gained an unfortunate reputation as the capital for abalone poaching and smuggling in the Western Cape. Vandalism and gangsterism is also a feature of life in the town.

This community based project aims to address some of the underlying socio-cultural aspects through social and educational programmes and the poverty problems through job creation within the tourism sector.

When Hawston-people talk about the past, the idea of becoming an abalone diver was looked down upon by many Hawstonians.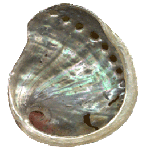 Divers did not earn much money, they had very little training, they were seen as uneducated, etc. More than ten years ago, this all began to change and suddenly those who were looked down upon were the people earning the most money. This happened because instead of just delivering abalone at factories, post-1994 saw divers gaining more and more knowledge about the export market, formed their own companies and began to export the resource themselves, helped by new legislation. There was, at the same time, also an unprecedented rise in poaching activities because several people began to see how financially lucrative the abalone market was, and for many years the Hawston community was divided along the lines of "commercial divers" and "poachers" (some of this becoming violent at times).
The Hawstonians who started the Hawston Abalone Village project give the following reasons for why the project emerged two years ago:
We were concerned about the lack of tourism in Hawston; particularly when seeing tourists speeding past Hawston to Hermanus.
We were concerned about the image of our area.
We wanted the economic and social benefits of tourism, but we also wanted to begin to address the problems of the poaching of marine resources, the negative effects of gangsterism in the area, etc.
We wanted tourism to be seen as an alternative way of producing income for families.
The idea is that in the process of developing an integrated community resort project the issues of gangsterism, poaching and vandalism will be addressed in a holistic and appropriate manner and that the actual development of the project will employ as many Hawstonians as possible. The eventual entrepreneurs operating within the resort should also come from Hawston. This implies a big social development, training and mentoring aspect to this project. It is not just about building a resort that would benefit a few.
The project is a community-based project in that community members initiated the project and in the ways that the section 21 company set up to drive the project has worked on including community members. The Section 21 Company will use any profits from the resort for future social, environmental development work within the community of Hawston.