PHOTO GALLERY
---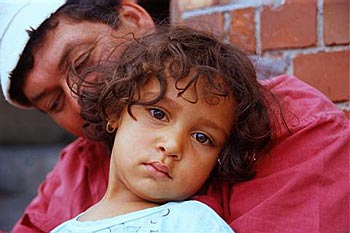 Fisherman's Daughter
Photo by Andre Barnard
I took this photo early morning at Hawston, South Africa. Hawston is a very small fishing village. The people here are the salt of the earth. This little girl went with Dad to see what the catch of the day would bring!
© 2002 Andre Barnard
---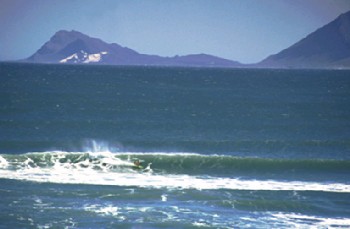 Hawston Surfer
A surfer riding the waves just off the Hawston beach.
© lemoene 1989
---
Hawston Swimming Pool
Hawston houses the only Olympic-size swimming pool in the Overberg.
© 2004 Edwin Arrison
---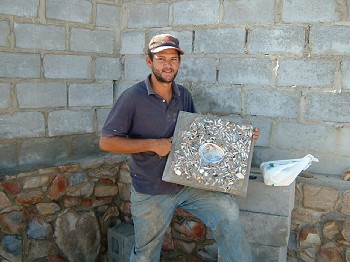 Building of the new Lapa
The new lapa is being built to blend in with the natural assets of Hawston. On the photo one of the builders displays a sample of the decorative style that will be used.
© 2004 Edwin Arrison
---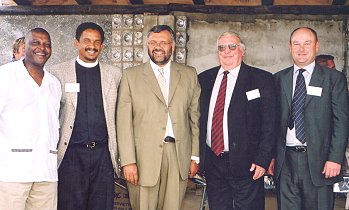 14/10/2004 at the Tourism Seminar hold at the Abalone Village
From left to right Lizo Ntloko (Regional Manager of the IDC), Edwin Arrison (Chairperson of Abalone Village), Premier Ebrahim Rasool, Alderman Willie Smuts and Riaan Gous (Executive Director, Arabella).
© 2004 Edwin Arrison
---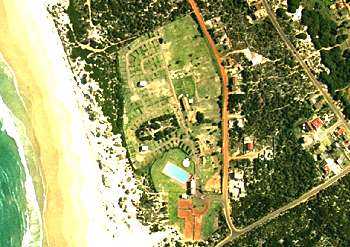 Aerial photo of Abalone Village
© 2004 Edwin Arrison
---