EXISTING INFRASTRUCTURE
---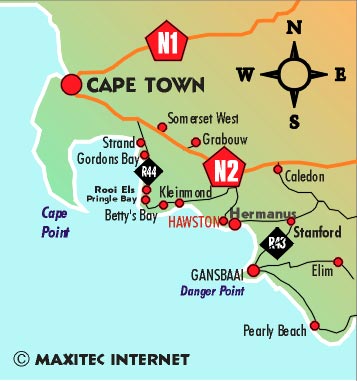 HAWSTON: A Jewel To Be Discovered
Hawston is a fishing village situated between a majestic mountain and an expansive beach in the Overberg district of the Western Cape. Named after Charles Haw, who settled in Calendon in June 1859, but frequented Hawston to spend his vacation here, the village has a closely knitcommunity, proud of the beauty of their town.
The village is rich in traditional history. The first Khoisan settled in Middelvlei, while the indigenous Griqua people maintained their identity in the area.
Hawston welcomes you and invites you to come and experience its beautifulsunset and local cuisine at the Hurib Gaes Restaurant. "Hurib Gaes" is the Namma word for abalone.
So come and discover the beauty and charm this pearl has to offer, namely:
An Olympic size swimming pool
Wild horses
Beach walks
Birds watching the race threatened black oyster catcher amongst others
Whales and dolphins
Fynbos
A community seafood restaurant
Currently Hawston offers a Caravan Park, a newly developed restaurant as well as the only Olympic size swimming pool in the Overberg.
The Camp Site consists of:
109 Marked Camping Sites

57 with Electricity

52 without Electricity

50 Unmarked Camping Sites without Electricity

Unmarked area with +/- 50 Camping sites without electricity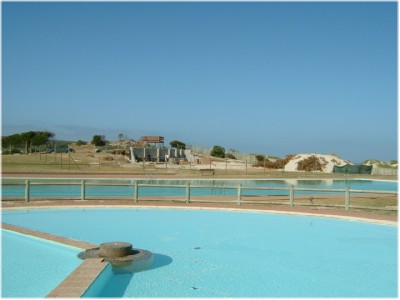 Hawston houses the only Olympic Size Swimming Pool in the Overberg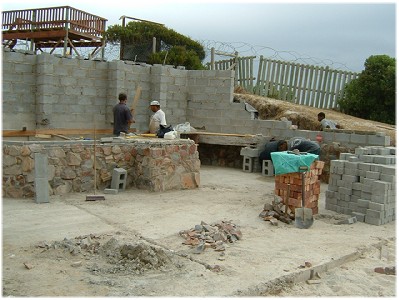 The new Lapa being built close to the swimming pool
---
The Hawston Abalone Village
The initial idea for this integrated community resort project was borne in discussions among Anglican Church members about developing their land adjacent to the St Andrews Anglican Church in Hawston for purposes of economic empowerment through tourism. However, it became quite clear that the present underdeveloped Hawston Camping Ground site would be a much more appropriate area for tourism activities.
The Hawston Camping Grounds represents the major formal tourist accommodation provision in the town. The grounds offer approximately 100 caravan and camping sites, including ablution blocks and a swimming facility. The lack of finance and heavy reliance on seasonal demand has resulted in the park's deterioration and it is currently in a poor state. It is running at a loss of approximately R250 000 per annum to the Overstrand Municipality, whom currently owns the land.
Presently the Overstrand Municipality is in the process of consolidating the land that makes up the Camping Ground in order to come to an agreement with HAV regarding use of the land.